L&L sells Japanese chopper part from the Japanese Tokyo Thug label.
New are these 2 new extra small gas tanks for old skool and/or Frisco fans.
Japanese parts are verry expensive and hard to get, but we try hard to keep our prices as low as possible.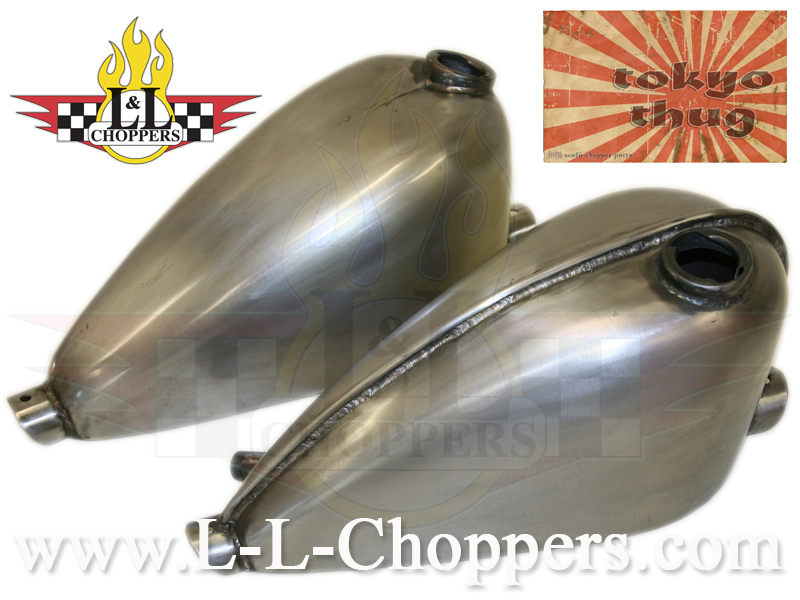 The Slimrib tank with the cap on the side, Frisco tunnel and the petcock at the lowest point cost only 595,- Euro (sounds like a lot but it ain't, go and see for yourself) and the the Slimbob, with the Friscotunnel and gascap on the highest point only for 495 Euro.
These are very special gastanks you'll only find in the radical chopperscene of Japan.
If you want your chopper to look different…check these!