L&L has many customers in Belgium
Phillip is one of them. He was the owner of an original Twincam Softail but was bored with it.
The man wanted a fatter rear section and a larger front end.
We designed and fabricated a complete new chopper frame according his wishes.
In almost every occassion we mount a small chopper tank on bikes like this, but Phillip definately wanted to keep the original gas tank. In the meantime we fabricated a Jesse James style rear fender and tight, radius bended license plate holder. We also mounted one of our round oil tanks. A nice black L&L Flow Glide front end  with matching handlebar and big headlight finishes the front side of this chopper.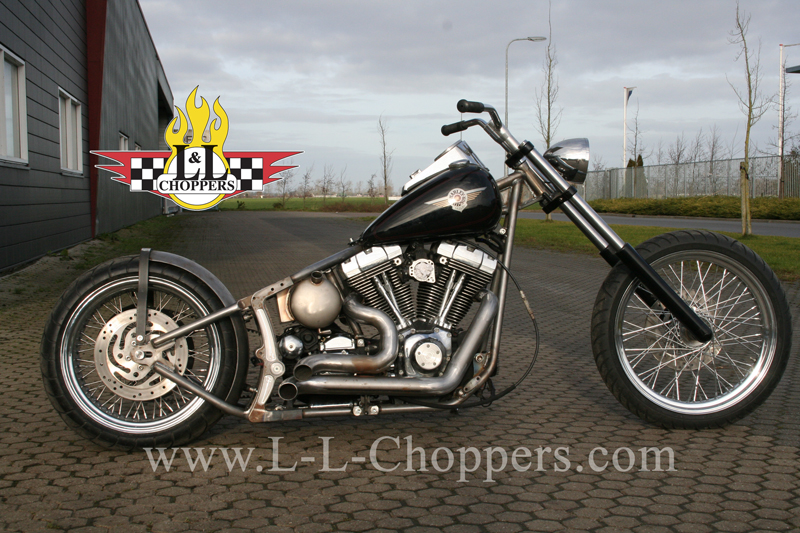 So we mounted the original gas tank and actually, that wasn't bad at all. Honestly, it's looking really good. For us also a different combination as we're used to. Once the tank was mounted the chopper appeared much bigger.
Hence we had to make a bigger exhaust to keep the overall look balanced.
Phillip indicated which exhaust look he'd like best and we welded the 60mm pipes together. Mufflers were fitted and the tips were turned outward extra far.
All that's left to do is a set of forward controls, a front fender before the chopper is ready for paint.