Riding awesome, though budget-friendly choppers is put on the map by L&L Choppers with their succesfull AttacKit for Sportsters. Of course this Dutch chopper-company didn't want to disadvantage the fans of bigtwin Evo & Twin Cam Harley-Davidsons!
Finally a ready-to-fit L&L hardtail frame is designed for the Twin Cam A and B, the Electra, FXR and Dyna.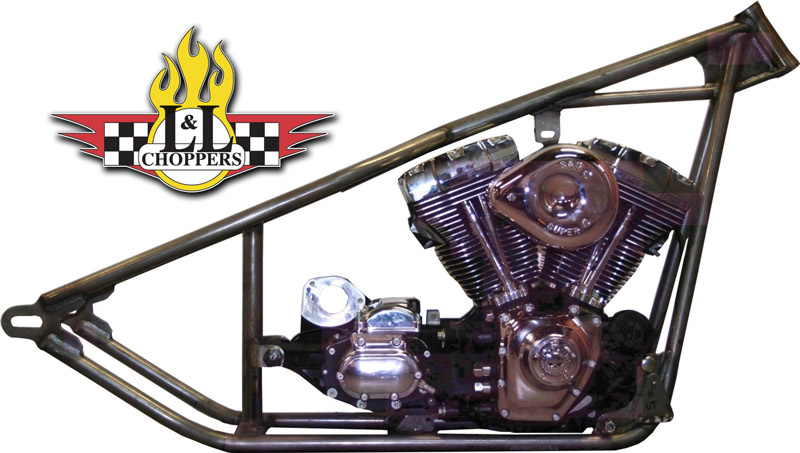 Do you want to build a sleek lane-splitter? Or can't you get your eyes off those wonderfull bobbers in the biker-mag? The possibilities of the new L&L frame are endless, as it's available in both bobber (low) and chopper (high) look. Well, you've probably stopped reading at the word 'budget-friendly?
The fun starts at a very affordable price and you're ready to convert your stock softy into a tough hardtail choppa'.
Of course your Evo or Twin Cam drive-train can be spooned in the frame in an eye-blink. But also components such as forks, wheels and brakes will fit.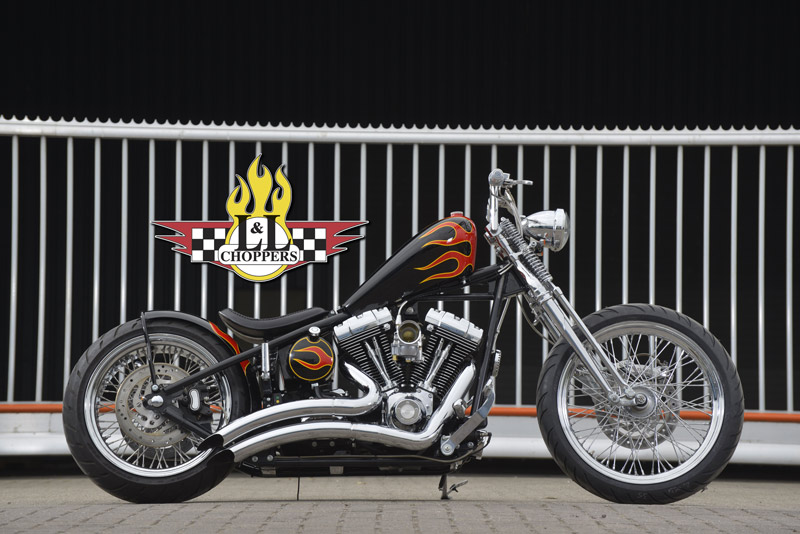 That the dedicated chopper freak will not use too many stock parts is needless to say.
L&L Choppers offers a wide selection of accessories such as mudguards, oil- and fuel tanks, handlebars, controls, seats and so on.
With a little effort, the backyard-builder will succeed in bringing the project to a good end.

But do you stumple upon some teething problems?
The experts at L&L Choppers will support you