The right outlets can make or break a chopper. Therefore, L & L Choppers also takes this theme very seriously! A set of stabbing trumpets pointed upwards gives your chopper a very different look from a carbon performance silencer. The possibilities are endless! Also the sound is a point to think about. The L&L team of experts will gladly help you, providing exhausts in all shapes and sizes and if what you want isn't available? Then L & L just makes them custom!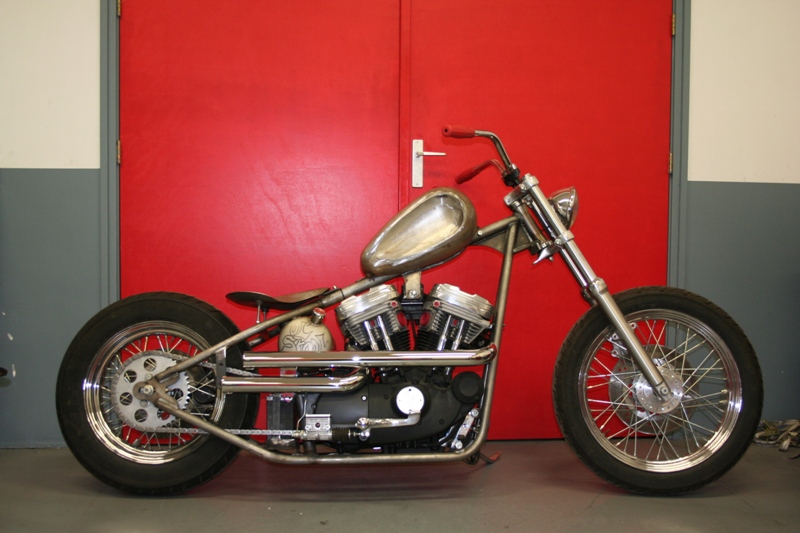 A selection from the product range … Simple but highly effective are the chrome Shotguns, which are in stock at L & L Choppers. Less is more is certainly applicable to these pipes! but if you want just a little more?
Then you can go for the Shotguns HM Black,  which on order will lie ready for you. These exhausts are black coated and equipped with hot-rod heat shields and beautiful chrome end tips.
Want to know more?
Contact L & L Choppers!