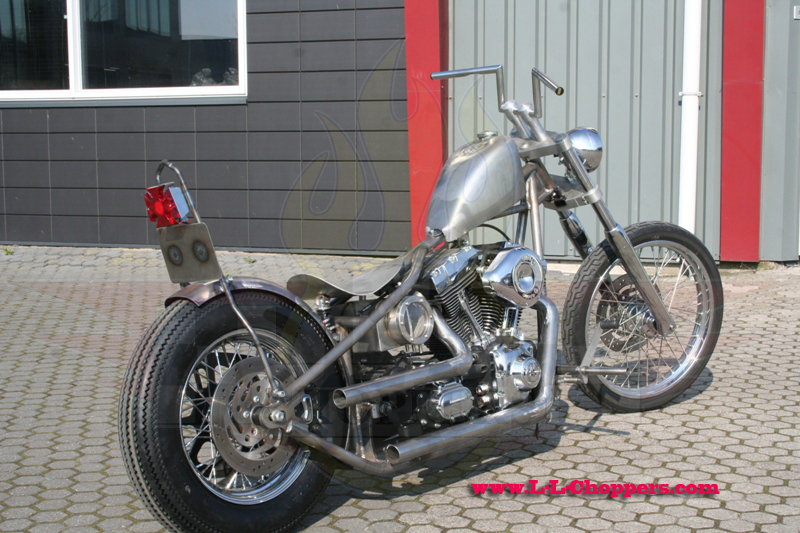 Onno is the owner of an optically modified Harley-Davidson Night Train that he really wasn't using anymore. The standard Harley was simply not exciting enough and did not stand out in Onno's garage. For years, he has been dreaming of owning a custom made chopper.
During a visit to the Bigtwin Bikeshow 2013, Onno met with L&L Choppers and explained what he wanted. Of course, L&L had no problem sharing his vision.
It was decided to keep the Twin Cam 88B engine, the gearbox and several other parts from the donor bike. The frame had to be a slim dual downtube hardtail with a straight line between the headstock and the rear axle.
Based on these wishes, L&L cleverly designed a frame along the lines of their Sportster Attackit. The frame is usable for several types of chopper and bobber bikes and can accommodate virtually all big twin engines. Which means that engines and gearboxes from Softails, Dynas, FXR and Touring models will fit.
The rest of Onno's chopper will be built in Frisco Style. It will be a slim bike, with a small tank mounted on the backbone and practical details. Although this style sometimes included mid controls, we will be using forward mounted controls in view of the customer's size.