Martin asked us to build a big fat bobber.
Our attacKIT guarantees once more a beautiful line and fat look of the entire bike.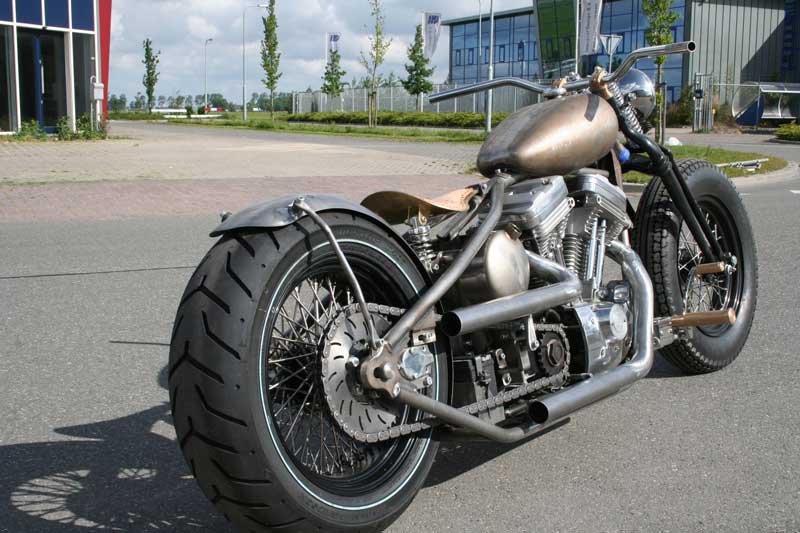 L&L Springer fork , tank, seat, fender, handlebar, exhaust, forward controls, sprocketbrake and much more parts from L&L.
Would you like to have another 'kit', or have your dream bike build, please call and ask for the wide range of possibilities we offer.
Info: +31-226-351955