We continue to innovate at L&L!
See here a hardtail frame with an I-beam connection from the block to the steering head. This frame is made for a Dyna twincam block and gearbox.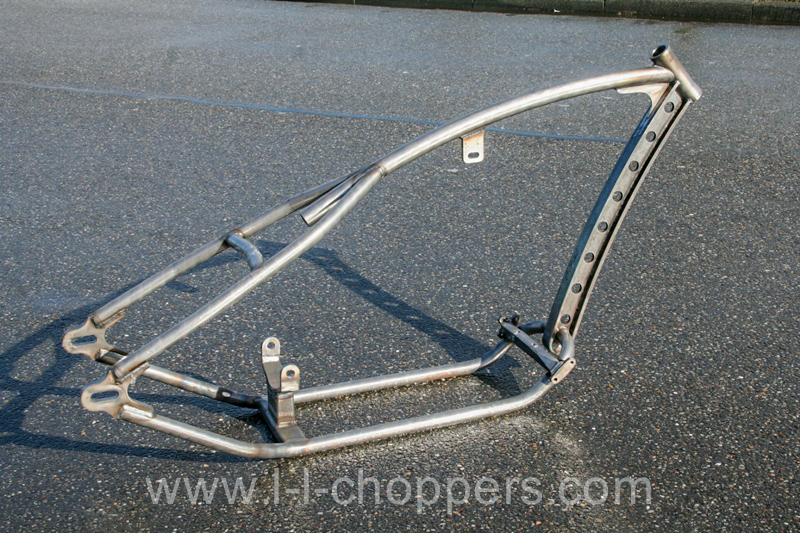 We use a 200 rear tire and a 23-inch front wheel.
We're also looking at whether we can make something special of the springer that we're going to use. We'll keep you updated!