We are now moving ahead with the build of the Highneck for Michel.
The engine, transmission and rear wheel are aligned, and the hydraulic drum brake is mounted. A gold colored chain is used to transfer the power to the rear wheel.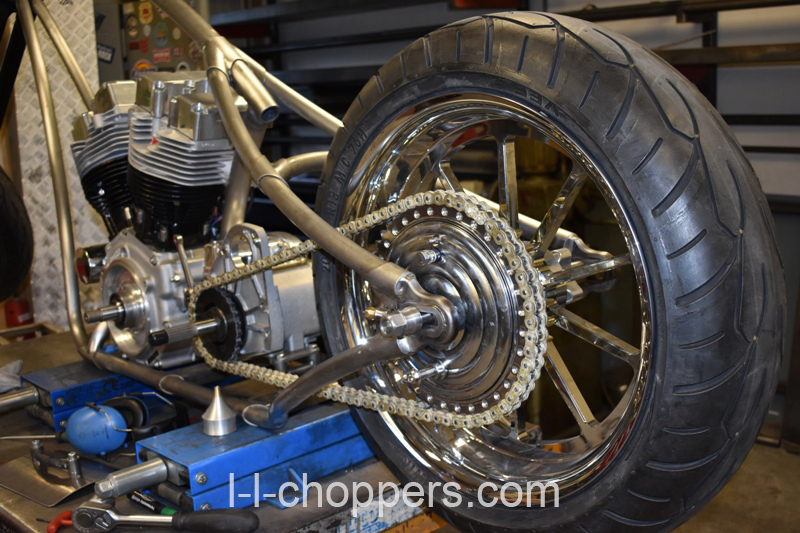 To connected the frame we've used sleeves, so we can get the old frame look and feel. They are going to be chromed.