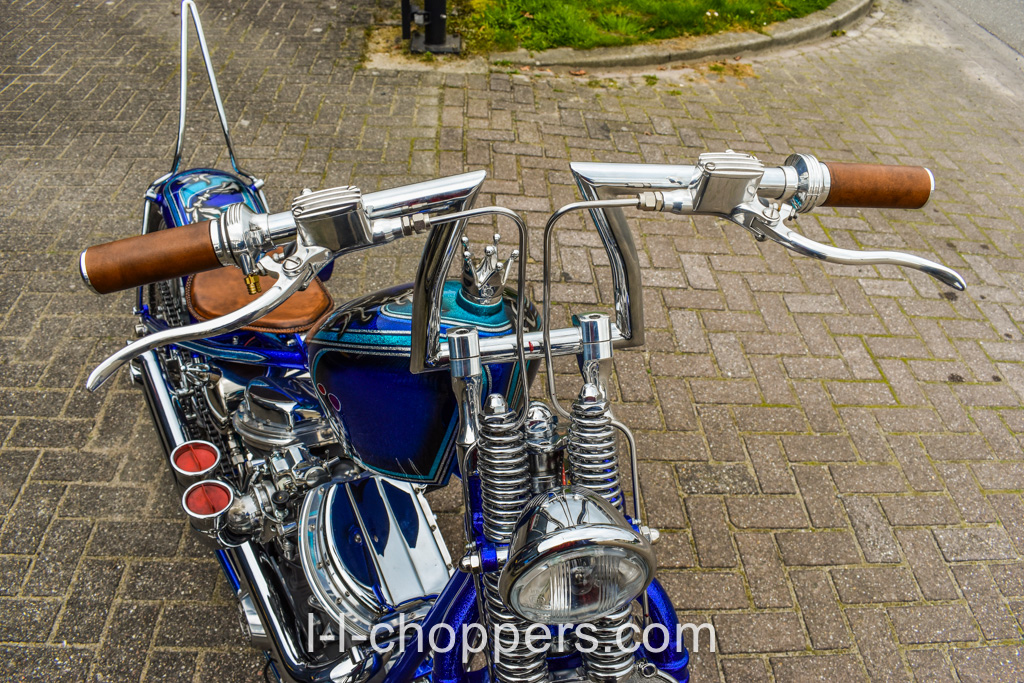 To put on the "finishing touches" we've covered the aluminum handles with leather.
Handles Black  120126ST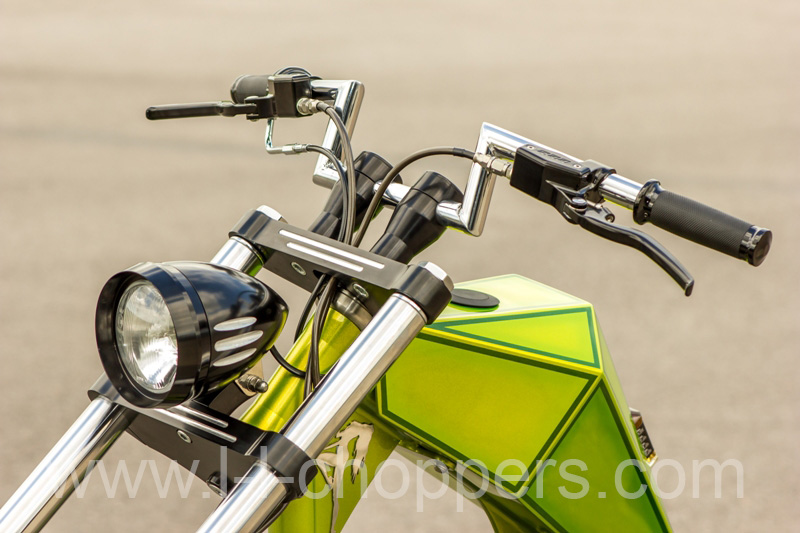 For customer Krijn we created a Custom handlebar. We adjusted the brake and clutch levers 1201264SP–1201265SP so they can be secured through the handle.
In the levers we have drilled holes and cable are guided through the steering wheel, the handles are made suitable for internal gas 1601402. This is a double bearing implementation.